Plumbing Tips
Expert Advice from Our Skilled Campbell Plumbers
To avoid potential issues follow the simple monthly tips outlined below. If, however, you do run into a problem, our experienced plumbers in Campbell, Sacramento, and San Jose are the right team for the job.
Call us today at (408) 669-4222 to learn more!
November: Thanksgiving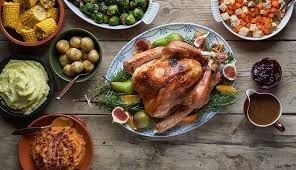 Do not use your garbage disposal while cooking your favorite holiday dishes. Make sure to throw all food waste, big and small, in the garbage. Even the smallest food particles, such as rice or other tiny grains, can clog your kitchen sink drain. Always keep any kind of peels such as potato from going down the drain or into your garbage disposal.
By following this advice, your drain will remain unclogged while trying to finish your holiday cooking or cleaning up after your Thanksgiving dinner. Most importantly, you will not have the inconvenience of a plumber in your home during the holidays when your family and guests are present.
This advice can also save you money as the rate for plumbing services is often higher for after hours, holiday, and weekend service. Happy holidays from our CMS Plumbing family to yours!
Please give us a call and set up an appointment that is convenient for you to have any issues dealt with before they become emergencies that can hurt your wallet. We can be reached at (408) 669-4222.