San Jose Plumbing Fixture Services
Comprehensive Fixture Installation & Repair In San Jose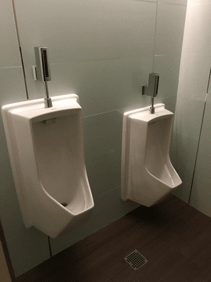 The fixtures in your home are not only responsible for helping you gain access to water but they also make a statement about your sense of style. Whether you have vintage fixtures or modern fixtures, our San Jose plumbers at CMS Plumbing can provide you with all types of service and repair. When it comes to purchasing and installing plumbing fixtures, such as sinks, toilets, tubs, or water heaters, we understand that you might value helpful tips. We would be happy to answer any questions or purchase the fixtures for you and install them at the time of service.
Do not hesitate to call our San Jose fixture plumbing team today at (408) 669-4222 to request a free estimate.
Types of Fixtures we Service
Whether you are dealing with a constant drip of a faucet that needs to be replaced or you want to upgrade your 80's style fixtures, we can help. Our San Jose plumbers are experts on the selection of and installation of new plumbing fixtures. We offer a wide variety of fixtures from trusted brands, including American Standard, AO Smith, Delta, Grohe, Hans Grohe, Kohler, State, and others.
We can install, replace, and repair the following types of fixtures:
Tubs
Showers
Toilets
Sinks
Shower heads
Faucets
Urinals
Signs Your Plumbing Fixtures Should Be Replaced
If you are not looking to upgrade your fixtures solely for appearance purposes, there are a few other signs which may indicate they need to be replaced. For example, lowered water pressure or constant dripping when the faucet is turned off are two major problems which should not be ignored. If there is significant corrosion, chipping finish, or cracks in the base of your tub or shower, you may also want to consider replacing your fixtures.
If you are in need of new fixtures, contact us at (408) 669-4222 to speak with a San Jose plumber about your needs. We also offer a flat rate on the installation of new fixtures.